KGC-E Training: In-House and In Depth
01 August 2018
One of the focus points of Komori International (Europe) is to support our customers by offering tailored solutions. To bring customer support to a higher level than ever before, an in-house training for the Komori sales staff was held at the Komori Graphic Center-Europe.
The emphasis of this training was on the software solutions Komori offers. KHS-AI, PDC-SX and SG, and related software are more and more known within pressrooms around Europe, which leads to more in-depth questions than ever before. "We are always striving to increase our level of service. This time our training combined theoretical knowledge with practical aspects. We had interactive presentations as well as demonstrations by print instructors at KGC-E of the capabilities of software and updates," says Richard Gilbertson, Director of Service Operations for Komori Europe. "By organizing an in-house training where we have the chance to really zoom into the systems, we strengthen the knowledge of our staff, who consequently will be able to advise our customers better and better."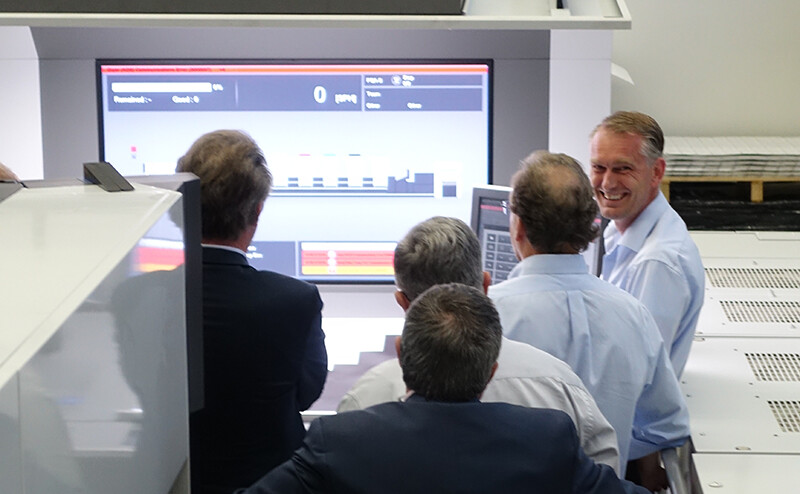 Peter Minis, Komori Europe's Marketing Manager, adds: "We have received several requests for this in-depth training course within our own organization, which shows that there is an eagerness to learn and therefore give even better advice to our customers and distributors. This training was very interactive and sparked a discussion between participants on several subjects. Our sales staff cares about our customers and wants to advise them on their best options."
Mr. Gilbertson adds: "In the field and in our branch offices, we have a team whose skills and expertise are vital to our goal of exceeding expectations — in both printing technology and customer support."

Contact Komori Europe